Junior Programme
For seven years, the mission of the PCCF Junior Programme has been to discover and support tomorrow's top drivers at the highest level. Over the course of two days, each candidate is put to the test on and off the track. Becoming an ambassador for the Porsche Carrera Cup France requires speed, peak physical condition and polished personal presentation.
The Porsche Carrera Cup France
Junior Programme
Every year, drivers from diverse backgrounds compete against each other in tests and other activities with the aim of becoming the "Espoir Carrera Cup France." One among them receives a €40,000 grant and an endowment from our partner Michelin to take part in the upcoming season and benefit from the invaluable support of professional driver Patrick Pilet.
The Junior Programme is open to drivers under 26 years of age. Hopefuls must never have competed in a Porsche Carrera Cup or Porsche GT3 Cup race and must have real experience in motorsport.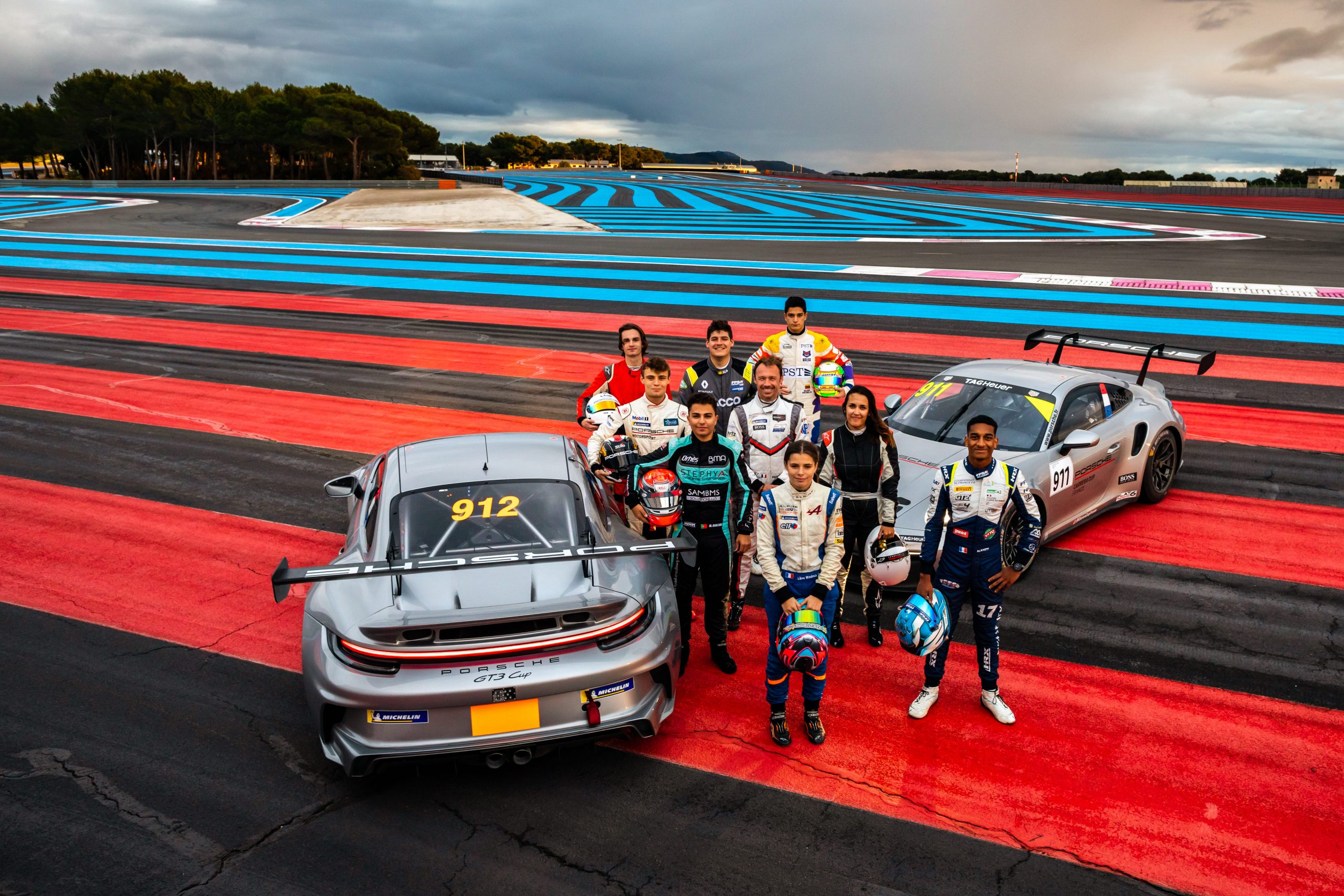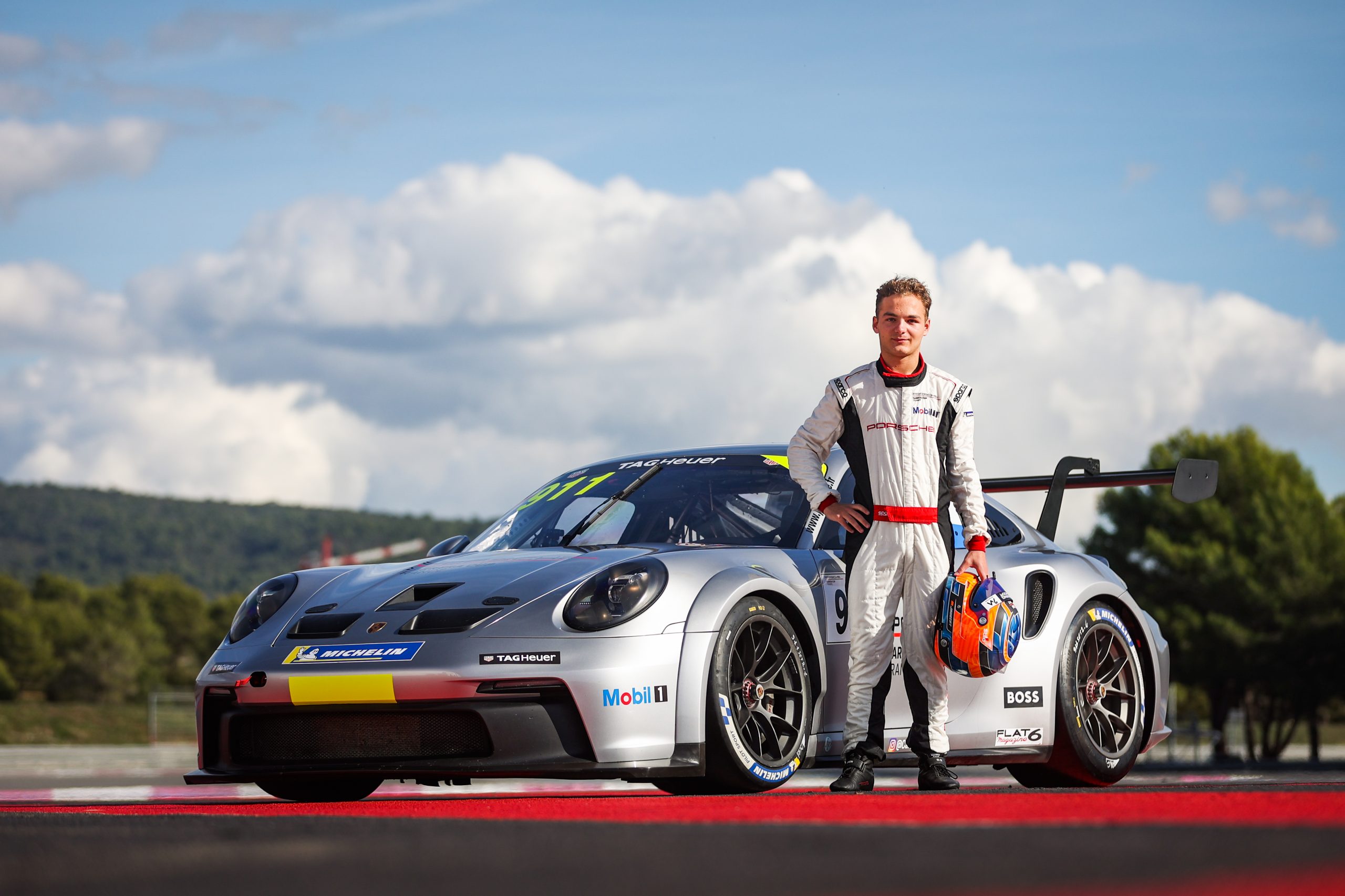 JUNIOR 2023
PORSCHE CARRERA CUP FRANCE
Mathys Jaubert
| | |
| --- | --- |
| Team | TBA |
| Birthday | March 03, 2005 |
| Profession | Student / Driver |
Motorsport CV
| | |
| --- | --- |
| 2022 | Ultimate Cup Series Champion |
| 2022 | Catheram 420R Champion |
| 2022 | 2nd Ligier Series Le Mans |
| 2021 | Catheram Roadsport Champion |
Mathys Jaubert:"Mathys Jaubert, 2023 Porsche Carrera Cup France Junior I am very proud and honoured to have been chosen because the competition level was extremely high! This is the result of continued hard work I have done over the course of several years, and I am really happy to have succeeded this time after my first attempt in 2020. I would like to thank everyone from the organisation who supported us, the Driving Koncept team that helped me so much and the drivers I met for their invaluable guidance. I am proud to join Porsche and I hope to gain as much experience as possible in this new adventure."
Porsche Motorsport
Junior Programme
The Porsche Motorsport pyramid is full of opportunities. A proven path to the highest levels of racing, it allows any young driver successful in the Porsche Carrera Cup France to reach the Porsche Mobil 1 Supercup and then accomplish new goals in GT competition. At the end of the season, the Porsche Carrera Cup France team will select the driver who will represent France in the Porsche Motorsport Shoot Out, where he will compete against drivers from the various Porsche Carrera Cups around the world. The winner will be designated a Porsche Junior Driver and will receive a €225,000 grant to participate in the next Porsche Mobil 1 Supercup season.
The Porsche Carrera Cup France has enabled Mathieu Jaminet, Julien Andlauer and Ayhancan Güven to enter the Porsche fold in this way.