The Porsche Carrera Cup France
Discovery of the
Porsche Carrera Cup France
The Porsche Carrera Cup France is one of the most important levels in the pyramid established by Porsche Motorsport, and is one of about 20 one-make series around the world. It paves the way for the Porsche Mobil 1 Supercup organised as a curtain-raiser to Formula 1 Grand Prix.
The fastest one-makes series in France, the PCCF has existed since 1987. In 35 seasons, it has seen a succession of iconic models from the marque, starting with the Porsche 944 Turbo on to the various generations of Porsche 911 (Type 964, 996, 996, 997, 991 and today 992).
The use of technically identical cars by all competitors offers truly equal opportunity, ensuring success results solely from driver and team performance.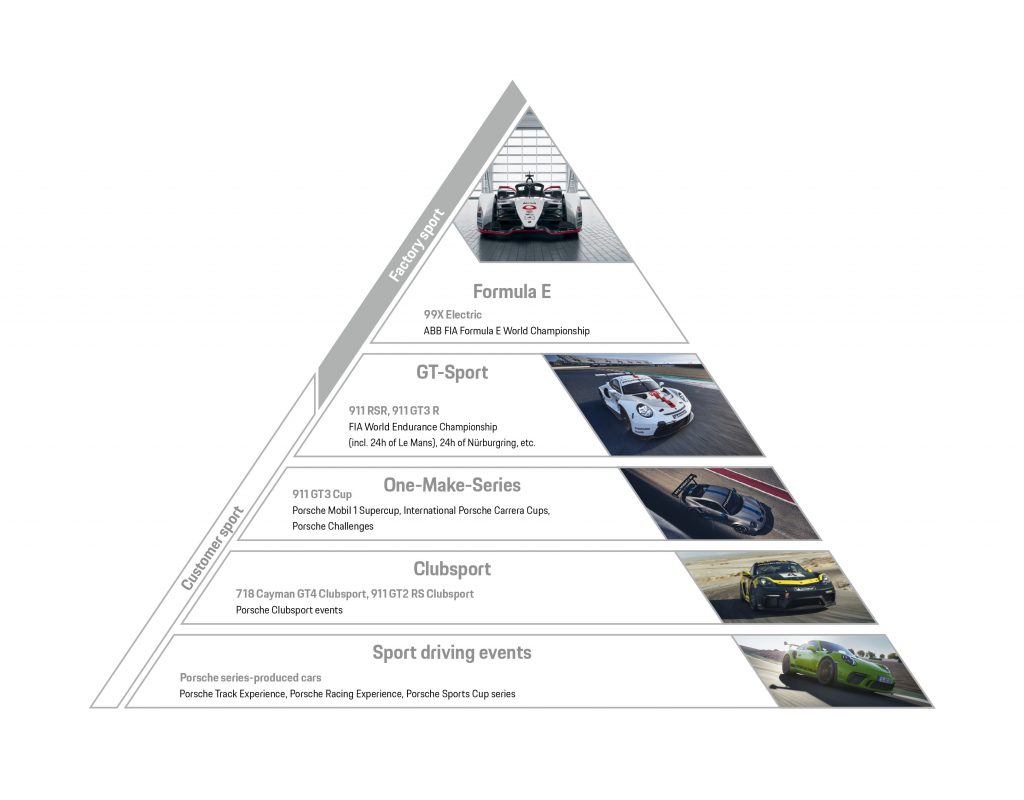 In 2022, with races on the fringes of top motorsport championships (FIA WEC, World GT, FFST GT), the Porsche Carrera Cup France offered an exceptional calendar, including three French rounds (Nogaro, Magny-Cours and Paul Ricard) and three European races (Spa-Francorchamps, Zandvoort and Valencia).
Two main driver profiles make up the field in the Porsche Carrera Cup France: young talents (Pro) and gentlemen drivers (Pro-Am and Am). From first to last rounds, they fight epic battles across the different championship rankings:
The Pro category is reserved for young drivers looking to build a career in motorsport and reach the highest level of auto racing.
The Pro-Am category is mainly composed of veteran gentlemen drivers with a considerable experience in motorsport.
The new Am category is made up of less experienced gentlemen drivers at the wheel of a competition car such as the 911 GT3 Cup.
In addition to these categories, a Rookies ranking (beginners under 26 years old) and a Teams ranking allow others to make their marks in the championship.
The formula for the rounds is as follows:
Two free practice sessions of 40 minutes
One qualifying session of 30 minutes
Two races of 30 minutes*
* The position of the drivers on the starting grid for Race 1 is defined by their best time during the qualifying session. Their second best time determines their position for the Race 2.
Sporting & Technical Regulation
Questions about points, podium trophies or race format? All of the answers can be found in the 2023 Regulations of the Porsche Carrera Cup France! If you have any questions, please do not hesitate to contact us.